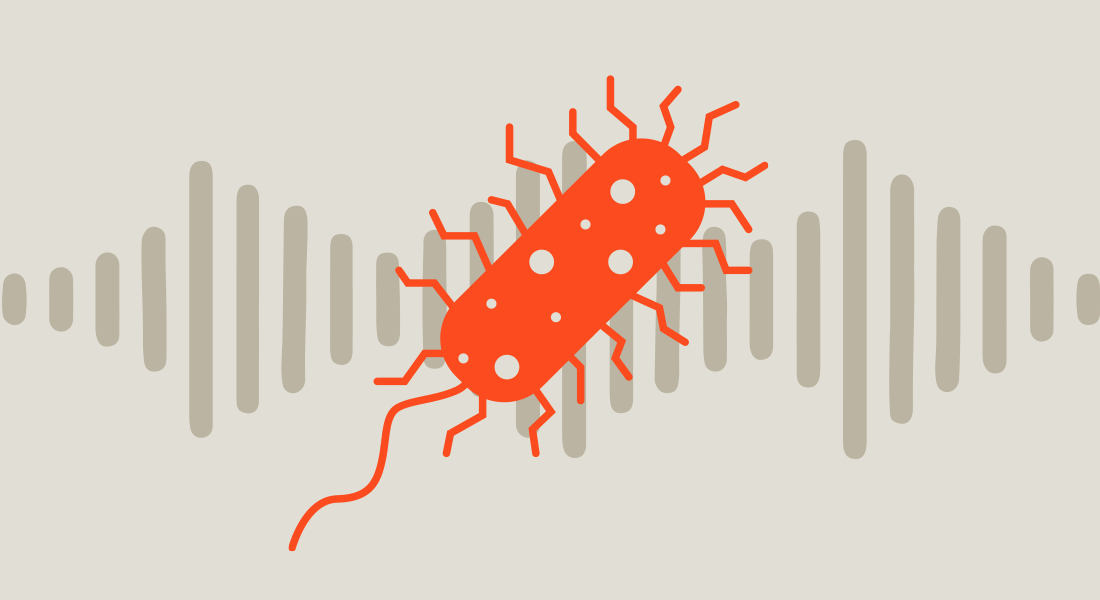 The Sound of Microbes
Humans have long had a love-hate relationship with microbes – fighting the ones that cause disease, while nurturing the ones that make our food taste delicious. But recent research suggests that the picture isn't so black and white – the mixtures of microbes living on and in us are vital to our wellbeing in complex and surprising ways.
In this podcast your host Louise Whiteley takes you to visit holistic health coach Adina Beer, chef David Zilber, philosopher Joana Formosinho, scientist Mani Arumugam and artist duo Baum & Leahy, asking them: how we can listen to what microbes have to tell us about our health and food systems, about cultivating care across species and societies?
About the podcast
The podcast is produced by Medical Museion, supported by a Velux Foundation Core Group award for "Microbes on the Mind" and the Novo Nordisk Foundation Center for Basic Metabolic Research (CBMR) at the University of Copenhagen. There are four other episodes in Danish - 'Bakteriekultur' - you can find it in all the podcast places. 
Voices in this podcast: Adina Bier, Joana Formosinho, David Zilber, Mani Arumugam, Rose Leahy & Amanda Baum, Louise Whiteley. The podcast is written, edited and produced by Marie Chimwemwe Degnbol, Cecilie Glerup, and Louise Whiteley for Medical Museion, in the Department of Public Health at the University of Copenhagen.
Host: Louise Whiteley Sound design: Marie Chimwemwe Degnbol Music: Andreas Markus Mastering: Nikolaj Dalsgård Sound art: Baum & Leahy in collaboration with Sofie Birch Eduardo Abrantes A huge thanks to all members of the research group "Microbes on the Mind" as well as many other employees at Medical Museion, who helped along the way. The podcast was developed based on themes, discussions and findings from the research project "Microbes on the Mind".
Project manager and host of this podcast Louise Whiteley was inspired by the work in the research project, but all viewpoints are her own.
Kontakt:
Julie Tovgaard, 
julie.tovgaard@sund.ku.dk
Flere tankevækkende KU-podcasts